What is ceremonial matcha?
Ceremonial matcha refers to matcha that is intended to be drunk plain, without adding milk or sugar. There are specific steps in the production process of this tea that make it naturally sweet and smooth, without bitterness.
All our ceremonial matchas are produced by reputable Japanese farmers
After traveling around Japan for the past few years, we've met with dozens of farmers and sampled over a hundred different ceremonial matcha. We've selected a small handful of our favorites and made them all available for you to try. These matchas all have a rich taste and they are grown without the use of pesticides or chemicals.
Our ceremonial matcha is 100% pesticide free
When we source matcha, we make sure to only work with farmers that produce a pure powder without pesticides. When we visit the tea fields, we like to see all the steps farmers take to not only produce great tasting matcha, but also do so without harming the local ecosystem. These pesticide free matcha fields are abuzz with activity, with different types of insects, birds and even mammals making themselves feel at home between the rows. 
Differences in texture and taste compared to other grades
The texture of the ceremonial grade matcha will be much richer compared to lower grade matcha tea. Not only do you get a bitter taste from lower grade matcha tea, but it is also difficult to produce a thick foam. The thick foam on top of the matcha gives it a richer consistency, almost like a latte but without the milk or sugar. 
When to use japanese ceremonial matcha vs. culinary-grade matcha
If you are planning on adding milk and sugar to your tea, you can use the less expensive, culinary grade matcha. This has more of a bitter flavor, but it is easy to balance out in a latte. When producing culinary grade matcha, certain steps in the production process are skipped, which can yield a tea with more bitterness and less of the health benefits.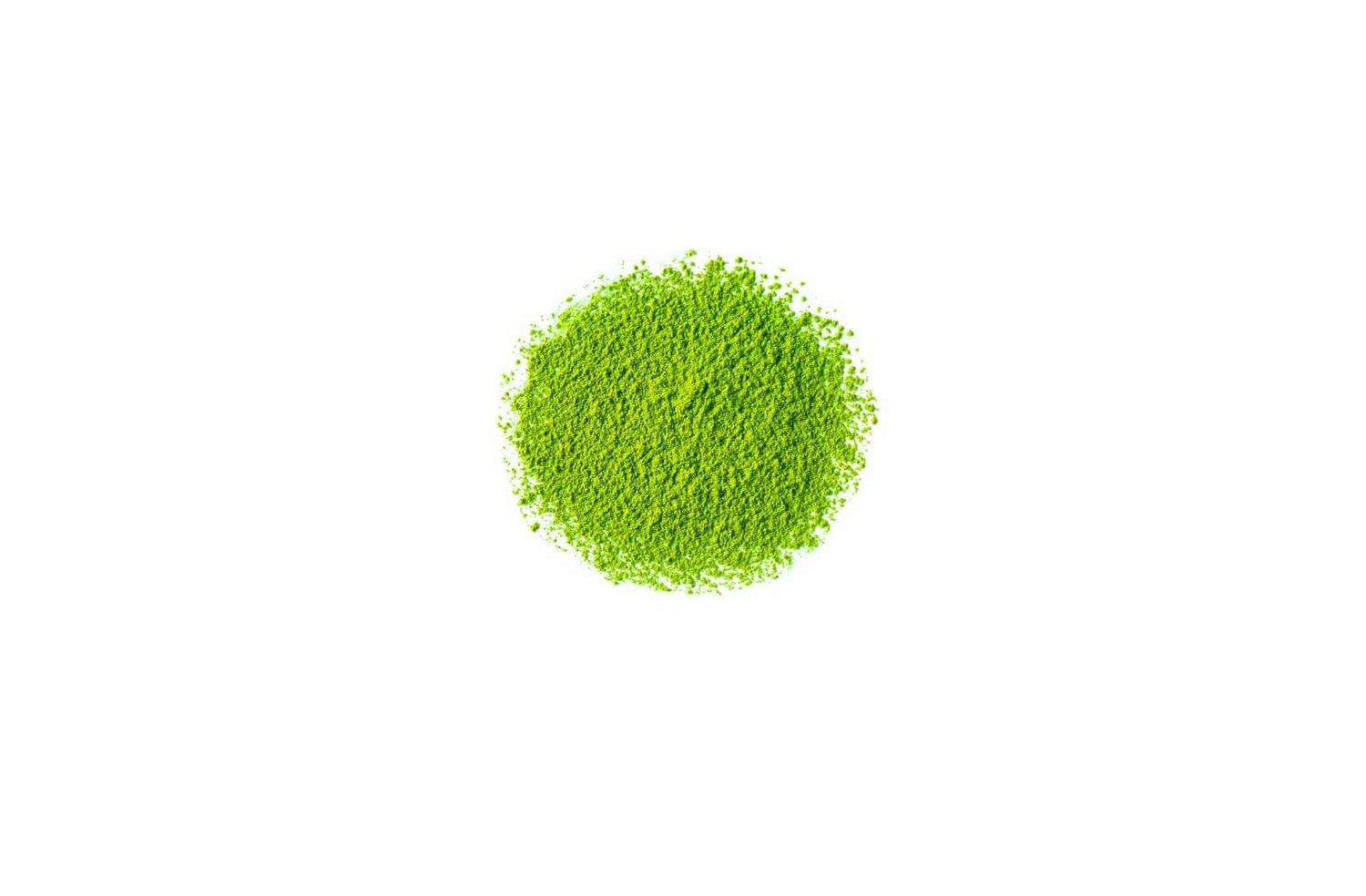 How can you tell if matcha is ceremonial?
While there is no real definition of ceremonial matcha powder, it general refers to matcha that is intended to be drunk plain. This means that you need to apply a more rigorous evaluation criteria to the tea and judge it under stricter standards. Ceremonial grade matcha should have a bright green or dark green powder, a smooth finish and it should produce a thick foam when whisked properly.
Why is ceremonial matcha powder so expensive?
There are many different factors that influence the price of ceremonial grade matcha. Producing premium matcha tea requires additional labor, machinery and time, and all of these add to the price of japanese ceremonial matcha. If you are interested in learning more about the factors that influence the price of ceremonial matcha tea, you can read all about it in this article here
Learn how to make ceremonial matcha with our step by step video
Step 1 - Get ready to sift

Place a metal sifter over a chawan, also know as matcha bowl

Step 2 - Sift the ceremonial matcha

Take out 2 grams of matcha powder from the tin and scoop it into the sifter (the sifting step is optional but recommended if you want a smoother tasting tea)

Step 3 - Push the remaining ceremonial matcha

Push the ceremonial matcha powder through the metal sifter and remove the clumps

Step 4 - Check the sifter

Tap out the matcha sifter to make sure all the ceremonial matcha powder ends up at the bottom of the bowl

Step 5 - Pour a tiny bit of warm water

Pour in a tiny bit of warm water, just enough to mix the matcha into a paste (this is an optional step if you want a smoother matcha without clumps)

Step 6 - Mix the ceremonial matcha

Mix the matcha into a paste and make sure to smooth out any clumps that form

Step 7 - Add 100ml of warm water

Add in 100ml of warm water (subtract the amount used to make the paste) at a temperature of 140-175 degrees fahrenheit

Step 8 - Gently mix the ceremonial matcha

Mix the matcha powder into the bowl so it is all combined into the water, scraping off the sides and the bottom of the bowl with the bamboo whisk or chasen

Step 9 - Whisk the ceremonial matcha

Whisk the matcha in quick, zigzag motions using mostly your wrist. Once you get the technique down, you will be able to produce a bright green foam on top of the tea in a matter of seconds

Step 10 - Enjoy your ceremonial matcha

Serve up your ceremonial matcha tea and enjoy!
Basic Matcha Teaware
Whisk

The bamboo matcha whisk or chasen is perhaps the most recognizable matcha utensil. This whisk is made out of a single piece of bamboo and the 100 small bristles move through the water to aerate the tea, creating a nice foam on top. Although this tool has been used for hundreds of years, it is still the best when it comes to creating nice foamy bowls of matcha.

Chawan

The chawan or matcha bowl is the second most famous of the matcha utensils. This bowl is designed with steeper sides to make it easier to whisk the tea without spilling. It also is made from a thick clay that can keep the matcha warm for a longer time as long as you preheat it beforehand.

Chashaku

This bamboo spoon is specifically designed to scoop matcha powder. It has more of a vertical design, making it easier to get the tea out of cylindrical containers like the matcha tin or the tea caddy (natusume)
Need help? We've Got Your Covered…
Delivery

We currently offer free delivery options for everyone around the world. For certain orders, we also provide free express shipping, which usually arrives in just a couple of days. If your order is time sensitive, make sure you have one of the faster delivery options selected at checkout.
Teas and Teaware

Have questions about any of our products? You can either ask our customer service team, or refer to the hundreds of videos we have on YouTube, Instagram, Facebook and TikTok for more information.