What is Fukamushi Sencha?
Fukamushi sencha or deep steamed sencha is a special type of Japanese green tea that produces a vibrant green color and a powerful taste profile. This unique color and flavor comes from the production process, where the tea leaves are steamed for a longer time.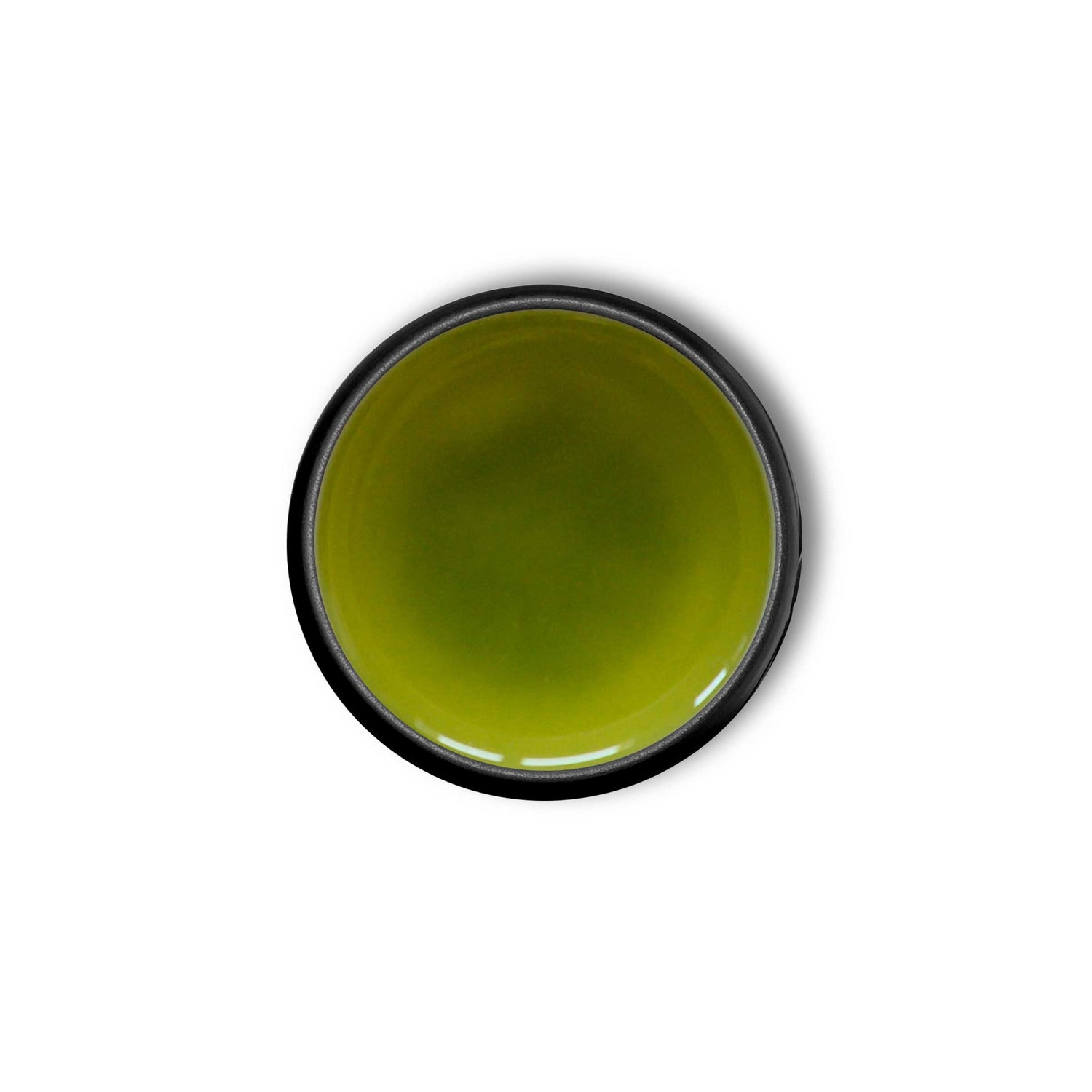 Our Fukamushi Sencha is exclusively sourced from reputable Japanese tea farmers
At Nio Teas, we only work with talented farmers who produce exceptional quality Fukamushi Sencha. After sitting down with these farmers and tasting their teas in person, we have selected a small number we think are exceptional. These are the teas we chosen to share with people all around the world.
Our Fukamushi Sencha is 100% organically grown and pesticide free
Organic Fukamushi sencha is an important thing for us to strive towards. After traveling around Japan for a few years, we have had the experience of visiting  both organic as well as non-organic tea fields and comparing the differences. We found that the tea fields that used pesticides and chemicals weren't creating a healthy ecosystem for plant and animal life. The organic tea fields we saw had much more biodiversity, with insects, birds and even mammals thriving between the tea plants. By switching to organically grown, pesticide free fukamushi sencha, you are not only making a better choice for yourself, but also helping to push the tea industry into a more sustainable direction. At Nio, we believe that tea fields should not only produce great tasting kabuse sencha, but also become a habitat for local plant and animal species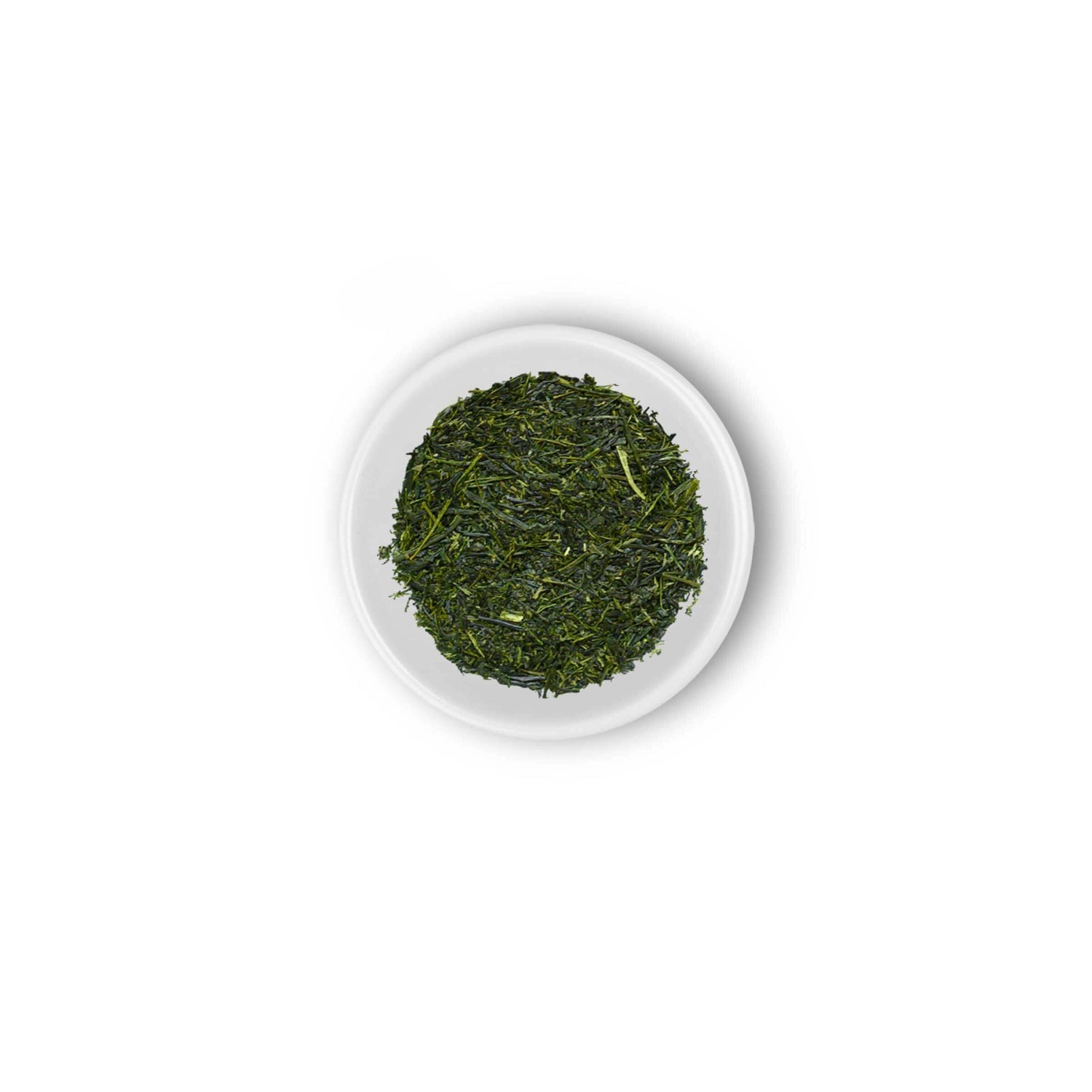 Flavor profile of fukamushi sencha green tea
When you compare fukamushi vs sencha, you will notice that the taste of the fukamushi is much more juicy, with notes of tropical fruit, steamed vegetables and sweet corn. You will also notice that the color is cloudier and the mouthfeel is thicker. This is because during the longer steaming process, the tea leaves are broken down, and more is able to flow into the cup.
History of Fukamushi Sencha
After the second world war, Japan was restricted from trading with the rest of the world. In order to provide tea for their own people, they had to grow it themselves. They found that the flavors of some of these green teas were a bit harsh compared to what they were used to, which paved the way for a new innovation. Tea producers found that by steaming the leaves for a longer time, they were able to soften some of the more bitter flavors of the tea, and produce a smoother sencha fukamushi. 
The different Sencha steaming methods
One way to categorize sencha tea is by how long it has been steamed. Here we are going to discuss the 3 basic types
Light Steamed Asamushi Sencha

Steamed for 20-40 seconds

Medium Steamed Futsumushi Sencha

steamed for 40-80 seconds

Deep Steamed Fukamushi Sencha

Steamed for 80-200 seconds
Watch how to brew Fukamushi Sencha in our tutorial video
When brewing  fukamushi sencha tea, the one thing to keep in mind is that you may only need 45 seconds to extract the flavor of the leaves. This is because sencha fukamushi green tea has much smaller leaf particles, so the water can easily extract flavor from them. Make sure to follow the specific instructions on each product page when it comes to brewing time and temperature!
Need help? We've Got Your Covered…
Delivery

We offer free worldwide shipping options to all of our customers. On the larger orders, we can provide free express shipping, which can arrive in only a few days. If you need your fukamushi sencha tea urgently, please be sure to select the faster shipping option at checkout, which will be provided either for free or for a reduced fee.
Teas and Teaware

If you have any questions about our  fukamushi sencha green tea, you can ask our customer service team. The best way to reach us is by email, but you can also feel free to reach out to us on social media as we also respond to direct messages and comments on Youtube, Tiktok, Instagram and Facebook.
Order issues

While issues with orders are quite rare, mistakes do happen and you may experience a longer wait time due to customs, holiday traffic or weather. We automatically provide tracking information shortly after your order so you can find out where your order is at all times.
Payments

We are currently accepting payments from major credit cards, paypal and even via bank transfer. If you have a question or concern as you are trying to pay for your sencha fukamushi green tea, please feel free to reach out to us and we can try to help resolve it!
Returns & Refunds

While it is rare for someone to tell us they don't like the fukamushi sencha green tea, occasionally it may happen. We want everyone to end up with a tea they like, so we would prefer to send you a replacement tea rather than have you stuck with a fukamushi sencha you don't like.

There is no need to return the fukamushi sencha to us, just keep it and share it with someone who would appreciate it! Feel free to send us an email and we can help to solve whatever issue you might have with the tea you ordered
Learn all about sencha benefits with this complete guide - benefits of drinking sencha green tea, green sencha benefits and the sencha health benefits

Learn all about sencha benefits with this complete guide - benefits of drinking sencha green tea, green sencha benefits and the sencha health benefits