Regular price

£40.00

Sale price

£36.00

Unit price

per

Regular price

£97.00

Sale price

£69.00

Unit price

per

Regular price

£65.00

Sale price

£47.00

Unit price

per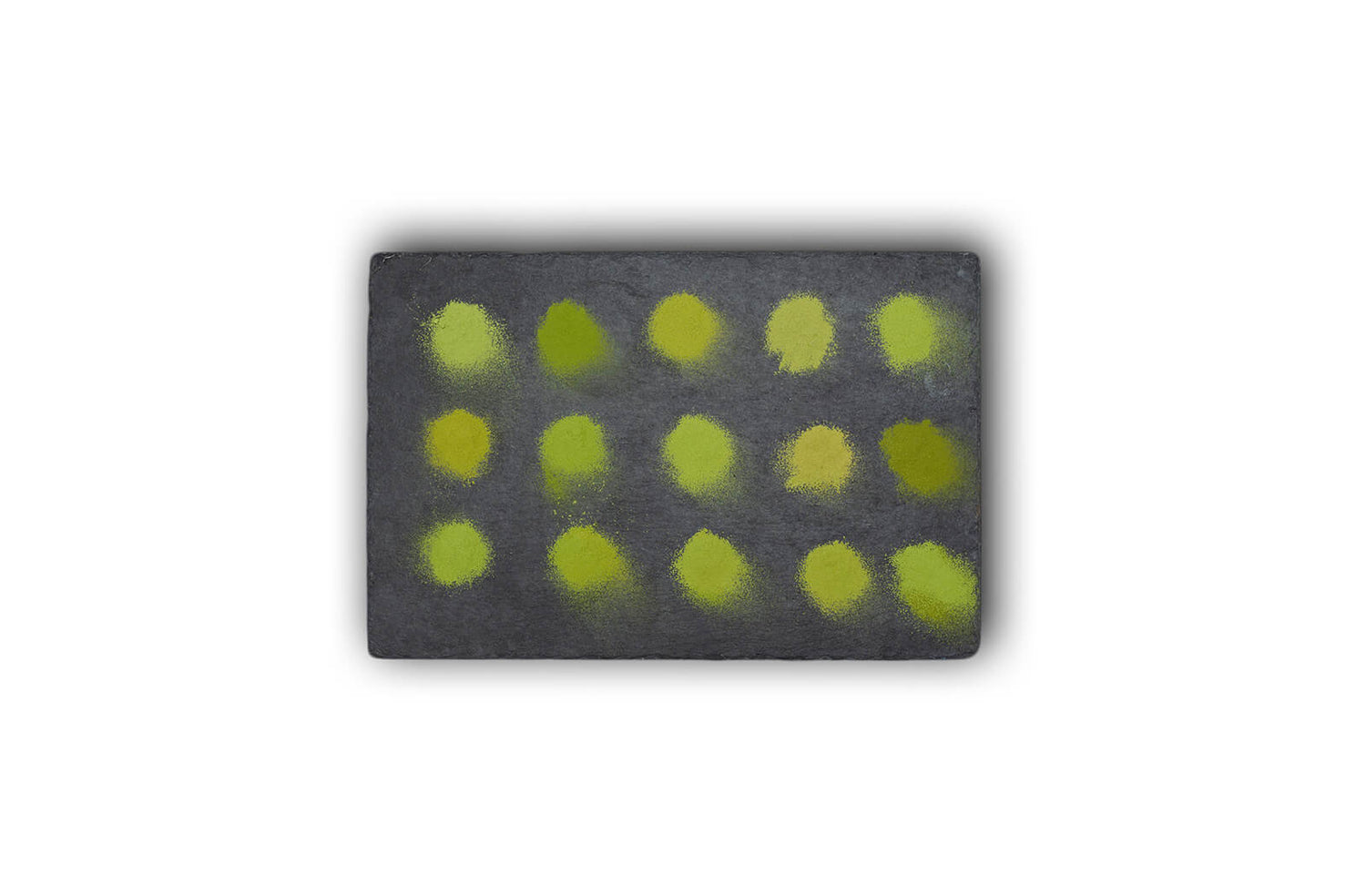 Experience our singular Matcha Samplers
Our Matcha Samplers are the culmination of a years long quest throughout Japan. After traveling around the country in search of some of the best Matcha produced without pesticides, we decided to combine all these rare matcha teas into the premium selection we call the matcha sampler.
All these matchas come from different farmers, different regions and different types of tea plants, and they all taste completely different. You can use this as an opportunity to improve your palate and see which matcha tea you like best. Let your senses guide you through the islands of Japan with our Matcha Sampler.
We source our Matcha Samplers from reputable Japanese farmers
We source our matcha samplers from small farms all around Japan. After traveling around Japan for the past few years, we have met with dozens of different farmers and sampled hundreds of different matcha teas. All of the farmers we meet with grow their tea without the use of pesticides and chemicals, and the matcha sampler is a collection of the 21 best ones we have tried. 
Discover our two Matcha Sampler Types
Matcha samplers

The regular matcha samplers will include small packs of matcha powder, allowing you to sample a large quantity of tea at once. If you are new to the world of matcha and are not quite sure what you'll like, this can be a good option to cover all of your bases and get a good introduction into the world of matcha tea.

Bundles

In addition to the matcha samplers, we also have a few different types of matcha bundles. If you have been drinking matcha for awhile and are looking to get a good deal on full packs of matcha tea and matcha accessories, these bundles can be a great way to do that. You can save money when you bundle different full tins of matcha together, and you can get a really good deal on teaware such as the matcha whisk, matcha bowl and matcha spoon. 
What is included in our Matcha Samplers?
Not all matcha is the same, in fact there are many factors that can influence the taste of a matcha tea. Small differences in the climate, harvest and production of these teas can yield very different flavors. The most dramatic difference in the matcha has to do with the cultivar. Just like wine has different varietals, tea has different cultivars, which all produce different flavors. In the matcha sampler, you can see all sorts of tea cultivars on display, from the strong savory gokou, to the light and sweet saemidori. 
Watch our step by step tutorial to learn how to make matcha
Step 1 - Get ready to sift

Position a metal sifter over a bowl (this step is optional, but will yield a smoother matcha tea)

Step 2 - Sift the matcha sample

Open up one packet from the matcha sampler and pour it into the metal sifter

Step 3 - Push the remaining matcha

Use the chashaku or regular spoon to push the matcha powder through the metal sifter and remove the clumps

Step 4 - Check the sifter

Tap out the metal sifter to make sure all the matcha powder ends up at the bottom of the bowl

Step 5 - Pour a tiny bit of warm water

Pour in a tiny bit of warm water, just enough to mix the matcha into a paste.

Step 6 - Mix the matcha

Mix the matcha into a paste and make sure to smooth out any clumps that form (this step is also optional)

Step 7 - Add 100ml of warm water

Add in 100ml of warm water (minus the amount used to make the paste) at a temperature of 140-175 degrees fahrenheit

Step 8 - Gently mix the matcha

Mix the matcha powder into the bowl so it is all combined with the water, scraping off the sides and the bottom of the bowl with the bamboo whisk or chasen

Step 9 - Whisk the matcha

Whisk the matcha with quick, zigzag motions using your wrist. Once you get the technique down, you should be able to produce a bright green foam on top of the tea in a matter of

Step 10 - Enjoy

Serve your matcha tea and enjoy!
How much tea can you make with our Matcha Samplers?
Each sample in the matcha sampler contains 2 grams of powder. This is enough to make one large bowl or 2 small cups of matcha tea. If there are 21 matcha teas included in the matcha sampler, this means there is enough tea to make 42 cups of matcha.
When it comes to the matcha bundles, the amount of tea you can prepare can vary from bundle to bundle. Some of the tins contain 40 grams of matcha powder, but others contain 30 grams. Be sure to double check how much powder each tin contains, and how many tins are included in the bundle. With one 40 gram tin of matcha powder, you can create 40 bowls of matcha tea, which should be enough to last you for a very long time. 
What teaware do I need to prepare matcha from the matcha samplers?
Chawan

This is the matcha bowl used to prepare the matcha tea. It may look like a regular bowl upon first glance, but there are actually a few key design features that make it the best bowl for matcha tea. The steep sides of the bowl give you the maximum amount of space towards the bottom of the bowl and they prevent the tea from spilling as you whisk it. The bowl is made out of a thick clay that can retain heat so as long as you preheat it before preparing the tea, it can keep your matcha warm for much longer. Most tea bowls also feature a beautiful pattern on one side, which is meant to be turned to the other guests while you sip the tea during the tea ceremony. This is a gesture of respect, allowing others to see the most beautiful side of the bowl as you drink from it.

Chashaku

The chashaku is the bamboo spoon used to scoop the matcha powder. Just like with the bowl, this may not look like anything special but there are a few important features worth pointing out. First off, the spoon has a more vertical design, making it easier to dip into cylindrical containers like the matcha tin or the matcha tea caddy. The scoop on the end of the spoon is almost the perfect measurement tool, equal to just under 1 gram. During the tea ceremony, the tea master will add 2 large chashaku scoops to the bowl, which is the perfect amount to prepare matcha tea. If you don't have one of these scoops at home, don't worry! Most of our matcha tea bundles have a free chashaku included inside them. 

Matcha whisk

The matcha whisk or chasen is made out of a single piece of bamboo and the 100 small bristles move through the water quickly to aerate the tea. Although this tool has been used in the Japanese tea ceremony for hundreds of years, it still is the best tool when it comes to creating that foam on top, even outperforming the metal whisk. If you're interested in learning more about the matcha whisk, you can find the article here
Our Matcha Samplers are 100% pesticide free
When we meet with farmers around Japan, we like to make sure that they produce tea without the use of pesticides or chemicals. This may be more expensive, but it is worth it for the sustainability of the ecosystem and the long term health of the tea plant. When the farmers don't apply chemicals to the tea fields, they are able to create a thriving habitat for other types of small plants and animals. This ecosystem works in equilibrium, producing great quality tea without sacrificing the natural beauty of the land it is produced on.
Need help? We've Got Your Covered…
Delivery

We currently offer free delivery options for everyone around the world. For certain orders, we also provide free express shipping, which usually arrives in just a couple of days. If your order is time sensitive, make sure you have one of the faster delivery options selected at checkout.
Teas and Teaware

Have questions about any of our products? You can either ask our customer service team, or refer to the hundreds of videos we have on YouTube, Instagram, Facebook and TikTok for more information.
Order issues

While things usually are sent out quickly and efficiently from our E.U and U.S distribution centers, there are some delays due to customs, holiday traffic and weather. We can provide you with tracking information when you order so you'll know where your tea is at all times!
Payments

We currently accept payment by major credit card, paypal, apple pay and bank transfer. If you have any questions about your preferred payment method, please be sure to reach out to us and we can figure something out to accommodate you!
Returns & Refunds

While returns are very rare at Nio, they occasionally do occur. We want everyone to be satisfied with the tea they get, so we would prefer to offer a replacement tea rather than leave someone with a tea they don't like. Please be sure to reach out to us and we can solve whatever issues you might have with the tea you ordered.
Learn how to build a matcha meditation practice and get your mind into a more relaxed and focused state. We'll even walk you through a matcha meditation

Learn how to build a matcha meditation practice and get your mind into a more relaxed and focused state. We'll even walk you through a matcha meditation