What is Japanese Stem Tea?
A japanese stem green tea is a japanese tea made from stems and twigs along with the leaves of the tea plant. This is a much less expensive tea compared to its leafy counterparts, and there are few great benefits to it!
Our japanese stem tea is exclusively sourced from small farmers in Japan
After traveling around Japan for the past few years, we have met with dozens of farmers and sampled many different kinds of Japanese stem green teas. Of these teas, we've selected a few of our favorites like the chanoka kukicha, sakamoto kukicha and the kukicha osada. With this selection, you can try a few different types of Japanese stem tea and see which ones you like the most!
Our Japanese steam tea is 100% organically grown and pesticide free
Organic stem tea is what we strive for. After visiting both organic and non-organic tea fields, we have found that the pesticide free fields provide much more of a habitat for other plant species and animals as well. When you go for organic stem teas, you are helping to support a more sustainable tea industry.
Japanese stem tea flavor profile
The flavor of a japanese stem green tea is much milder compared to teas like sencha and gyokuro. The tea takes on a light straw or hay note, and you can really feel the minerality of the tea as you drink it. Japanese stem tea is also lower in caffeine, because the stems of the tea plant don't contain nearly as much caffeine compared to the leaves. 
History of japanese stem tea
Japanese stem green tea began as a way for the farmers to make their tea harvest go further. They had to sell all the top leaves they grew for sencha, and as a result they couldn't afford to drink their own tea. Some farmers started to brew japanese tea made from stems and twigs, and found that this actually turned into a really good tasting tea. People soon began to take notice of this tea, and soon it became a well-respected tea in its own right. The popularity of japanese stem green tea was great news for the farmers, as it meant they were able to use more of their tea plant to produce delicious green tea.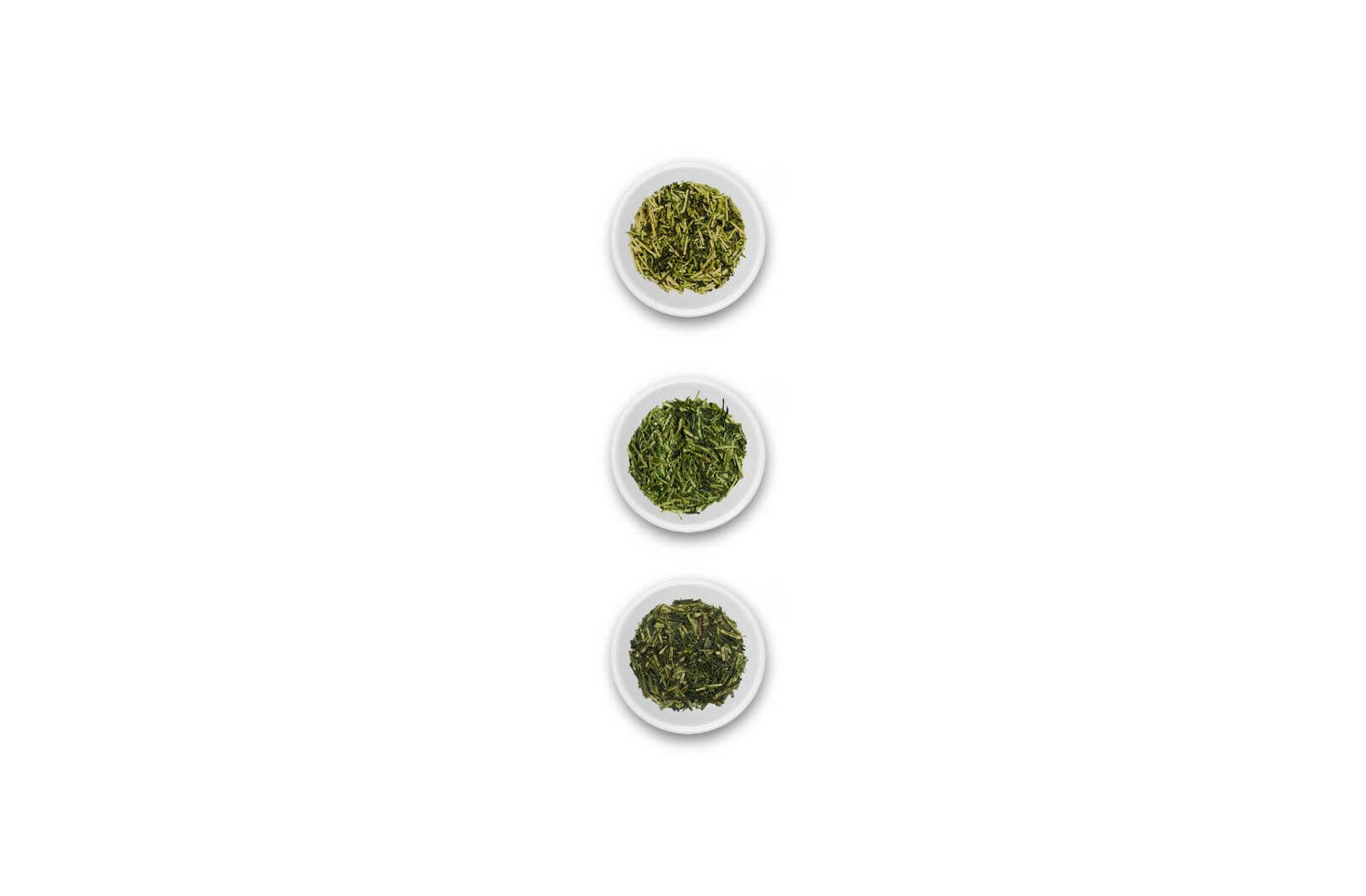 Japanese stem tea production
The removal of the stems used to be done by hand, but thankfully now it can be done by machine. When we visited the tea production facility of Marufuku in Shizuoka, we got to witness this first hand. As the machine turned, the leaves and stems were separated into sencha and kukicha tea. Like other types of green tea, Japanese stem tea needs to be heated after harvest so it doesn't oxidize into a black tea. The moisture content of the leaves and stems also needs to be brought down so it can infuse properly. This makes up the bulk of the production process.
Japanese stem tea brewing instruction
When it comes to brewing japanese stem tea, you can use a slightly higher temperature. This is because the stems are able to stand up to higher temperatures than the leaves. You can use 5 grams of leaves, 150ml of 170 degree water and a brewing time of one minute.
Need help? We've Got Your Covered…
Delivery

We currently offer free delivery options for everyone around the world. For certain orders, we also provide free express shipping, which usually arrives in just a couple of days. If your order is time sensitive, make sure you have one of the faster delivery options selected at checkout.
Teas and Teaware

Have questions about any of our products? You can either ask our customer service team, or refer to the hundreds of videos we have on YouTube, Instagram, Facebook and TikTok for more information.
Order issues

While things usually are sent out quickly and efficiently from our E.U and U.S distribution centers, there are some delays due to customs, holiday traffic and weather. We can provide you with tracking information when you order so you'll know where your tea is at all times!
Payments

We currently accept payment by major credit card, paypal, apple pay and bank transfer. If you have any questions about your preferred payment method, please be sure to reach out to us and we can figure something out to accommodate you!
Returns & Refunds

While returns are very rare at Nio, they occasionally do occur. We want everyone to be satisfied with the tea they get, so we would prefer to offer a replacement tea rather than leave someone with a tea they don't like. Please be sure to reach out to us and we can solve whatever issues you might have with the tea you ordered.
Steam Tea Education Center
Learn everything about Kukicha tea, Kukicha history, Kukicha benefits, how to prepare Kukicha and where to find it.

Learn everything about Kukicha tea, Kukicha history, Kukicha benefits, how to prepare Kukicha and where to find it.