Regular price

£31.00

Sale price

£28.00

Unit price

per
What is kabuse sencha?
Kabuse sencha is the second most sought after leaf tea in Japan, after gyokuro. To be considered a kabuse sencha green tea, the tea plant needs to be shaded for 10 days or more before the harvest. 
When the tea leaves are exposed to sunlight, they begin to produce catechins as protection against the UV light. This makes the tea more bitter, so if a producer is trying to produce a sweeter green tea like kabuse sencha tea, he will cover it before the harvest. This minimizes the amount of catechins, and maximizes the sweet and savory theanine.
Our Kabuse Sencha is exclusively sourced from small farmers around Japan
Organic kabuse sencha is something we strive for, and that is why we make sure to source exclusively from small farmers who grow tea without the use of pesticides or chemicals. After visiting dozens of tea farms, we have noticed that the ones that don't use chemicals always appear much more "wild" with species of plants and animals thriving in between the rows.
When you go for organic kabuse sencha, you are not only making a better decision for your health, but you are also helping to shift the tea industry in a more sustainable direction. At Nio, we believe that a tea field should not only produce great tasting tea, but also a thriving ecosystem. 
Our kabuse sencha tea is 100% organically grown and pesticide free
Organic Kabuse sencha is an important goal for us to strive for. After visiting organic and non-organic tea fields all across Japan, we found that the tea fields that used pesticides and chemicals weren't creating a healthy ecosystem for plant and animal life. The organic tea fields we saw had much more biodiversity, with insects, birds and even mammals thriving between the rows of tea plants. By switching to organically grown kabuse sencha, you are not only making a better choice for yourself, but also helping to create a more sustainable tea industry. We believe that tea fields should not only produce great tasting kabuse sencha, but also become a habitat for other plants and animals.
Kabuse Sencha Flavor profile
The best kabuse sencha should have a light and smooth sweetness, without much of these strong bitter or brothy flavors. If the tea were shaded for 21 days or more, it would be considered a gyokuro, and it would begin to take on a powerful savory or "umami" taste. This is the main difference in taste characteristics of sencha kabuse and gyokuro tea. 
Harvesting Process
After the tea plant has been shaded, the kabuse sencha leaves are ready to be harvested. To produce premium green tea likes gyokuro tea, matcha and kabuse sencha green tea, you can only use the top 3 leaves. These have the highest concentration of nutrients and the smoothest and sweetest taste. These leaves are then gathered up to be steamed, rolled and dried in order to produce the best kabuse sencha.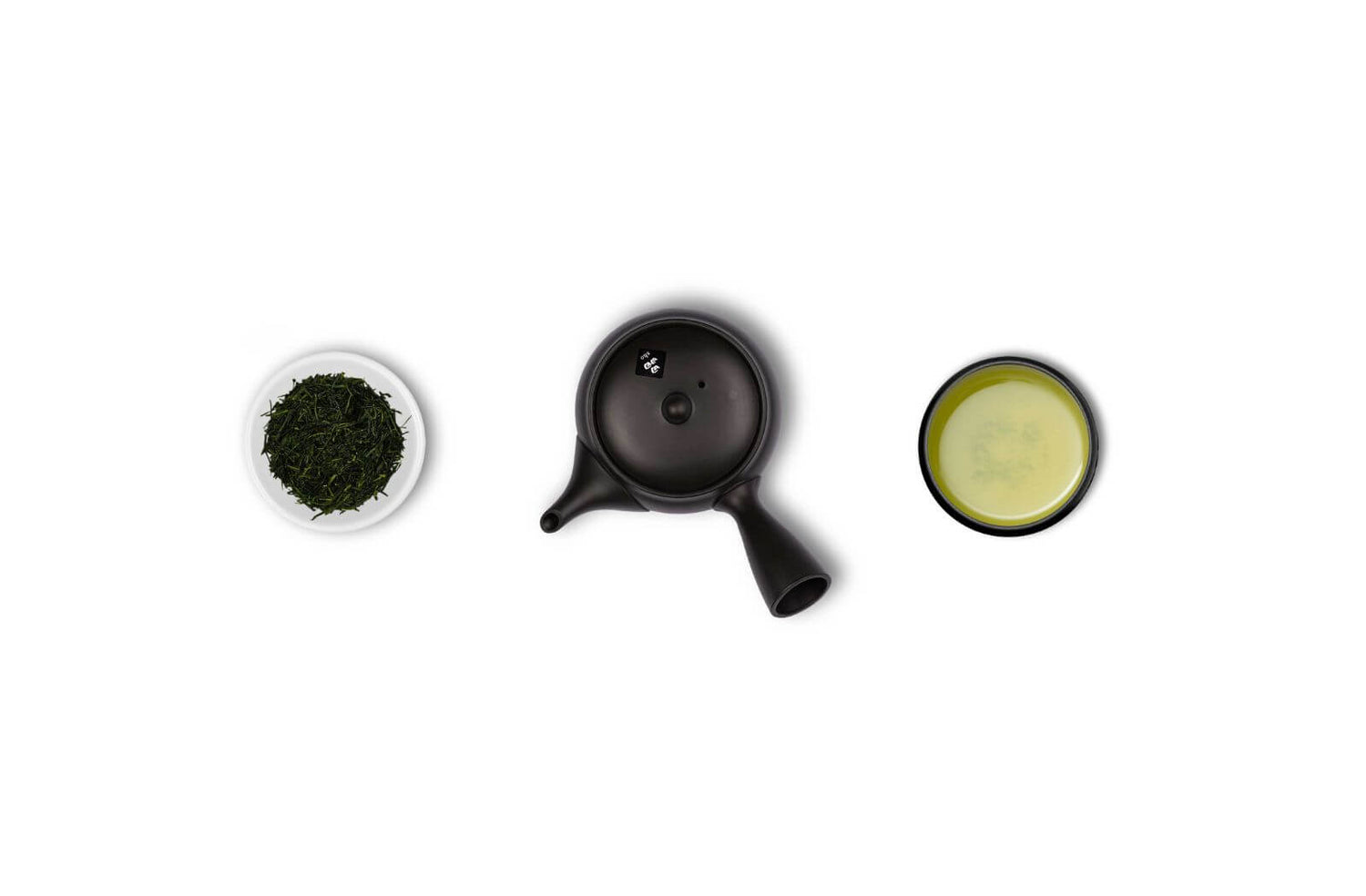 Brewing Instruction
If you want to brew the best kabuse sencha, you will have to follow the brewing instructions on each product page. In general, when you are brewing kabuse sencha, you will want to use a lower temperature water of around 140F/60C. This will ensure that you extract less bitterness and end up with a smoother and sweeter green tea. 
Need help? We've Got Your Covered…
Delivery

We offer free worldwide shipping options to all of our customers wherever they are in the world. On the larger orders, we can also provide free express shipping, which can arrive in only a few short days. If you need your sencha kabuse urgently, please be sure to select the faster shipping option at checkout, which will be provided either for free or for a reduced fee.
Teas and Teaware

If you have any questions about our kabuse sencha green tea, you can ask our customer service team. The best way to reach us is by email, but feel free to reach out to us on social media because we also respond to direct messages and comments on Youtube, Tiktok, Instagram and Facebook.
Order issues

While issues with orders are quite rare, mistakes do happen and you may experience slightly longer wait times due to customs, holiday traffic or weather. We will automatically provide tracking information shortly we get your order so you can find out where your order is at all times.
Payments

We are currently accepting payments from major credit cards, paypal and even via bank transfer. If you have any questions or concerns as you are trying to pay for your kabuse sencha tea, please feel free to reach out to us and we can try to help resolve it!
Returns & Refunds

While it is rare for someone to tell us they don't like the kabuse sencha tea, occasionally it may happen. We want everyone to end up with a tea they like, so we would prefer to send you a replacement tea rather than have you stuck with a sencha kabuse you don't like.

There is no need to return the sencha kabuse to us, just keep it and share it with someone who would appreciate it! Feel free to contact us by email and we can help to solve whatever issue you might have with the tea you ordered! 
Learn all about sencha benefits with this complete guide - benefits of drinking sencha green tea, green sencha benefits and the sencha health benefits

Learn all about sencha benefits with this complete guide - benefits of drinking sencha green tea, green sencha benefits and the sencha health benefits